Groups and Tour Operator
According to your wishes we can organize your discovery tours of the Abbey and/or the city of Moissac from 45min up to 2h each. We can also organize themed visits, for example :
The Romanesque Abbey of Moissac
The daily lives of the monks during the Middle-Ages
The cloister, a garden made of stone (the floral decoration in the medieval sculptures)
The pilgrimage to Saint-James of Compostela
The symbolism of animals
The cloister, a book made of stone (Romanesque illuminations and sculptures)
From the Romanesque art to the Art deco of the 30's including the discovery of the Chasselas AOC of Moissac : between vineyards and Tarn.
Moissac tells you, through the diversity of its districts, the various events that marked its history. From the Romanesque Abbey, UNESCO World Heritage site, to its Art Deco district of the 30's, to the vineyards sculpted by the Chasselas vines: 2000 years of history marked by tragedies and prosperity.
Abbey and Romanesque cloister
The medieval abbey, a world in colors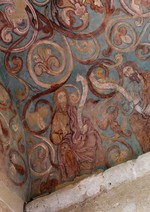 The historical tour of Moissac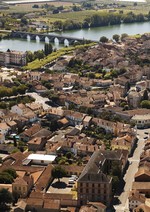 Contact groups
Céline PIAZZA - groups and shop manager
Intercommunal Tourist Office / Groups department
groupes@tourisme-moissac-terresdesconfluences.fr
+33 5 32 09 69 36
https://www.tourisme-moissac-terresdesconfluences.fr/fr/groupes-et-seminaires
| | | |
| --- | --- | --- |
| Groups > 10 persons (reservation strongly recommended one month in advance) | Price (entrance + guided tour) | Duration of the visit |
| Guided tour in French | 7€ | 45min - 2h |
| Guided tour in other languages | 9€ | 45min - 2h |
| Self-guided tour (with speaking rights) | 5,50€ | |
| Group leader (max 2/groups) | free | |
| Others services (group support, seminaries, guided tour of the city) | Contact us | |